Melissa Counihan, MD, Joins Peachtree Women's Specialists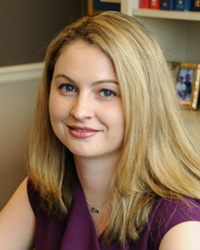 Melissa Counihan, M.D. recently joined Peachtree Women's Specialists. Dr. Counihan grew up in Lexington, Ky., and earned a degree in Biomedical Engineering from the University of Virginia. She graduated from the University of Kentucky School of Medicine, where she was a member of Alpha Omega Alpha Medical Honors Society. Dr. Counihan completed her residency at Emory University's Department of Gynecology and Obstetrics. The newest member of Peachtree Women's Specialists, she provides a full range of services related to obstetrics and gynecology.
Dr. Counihan is married to Roger Counihan, and in her spare time, enjoys reading, running, biking and sailing.